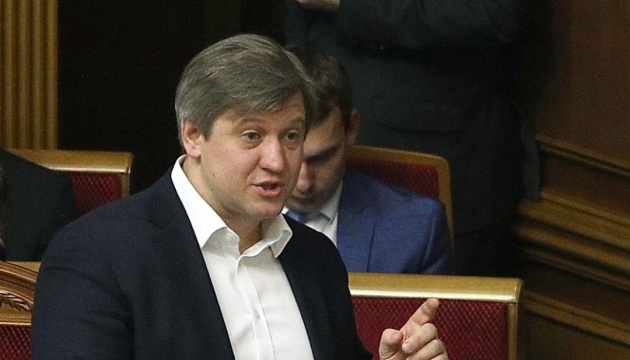 Groysman signs motion to dismiss Danyliuk as Ukraine's finance minister
Ukrainian Prime Minister Volodymyr Groysman has signed a motion asking the Verkhovna Rada to dismiss Oleksandr Danyliuk as Ukraine's finance minister.
The head of government wrote this on his Facebook page.
"After the conflict he provoked at a government meeting, he allowed himself the actions that, in my opinion, were incompatible with his subsequent stay as a member of the Cabinet of Ministers. The spread of distorted information among our international partners ahead of negotiations with the EU, which are important to Ukraine, could jeopardize their results. Unfortunately, Oleksandr Danyliuk did not make any adjustments to his chosen line of conduct and after discussing this situation with government team members. Therefore, I do not see any opportunity for him to continue to remain in the team, and I ask people's deputies to support my motion," Groysman said.
He said that the issue of replacing the country's finance minister should be resolved as soon as possible.
According to media reports, a disagreement broke between Groysman and Danyliuk at the closed part of a government meeting on May 23. The reason for that was the minister's request to appoint Yana Buhrimova as fifth deputy finance minister, but Groysman said this issue was not urgent. Danyliuk left the meeting room after that. Subsequently, the media reported that the finance minister could soon leave his post.
op