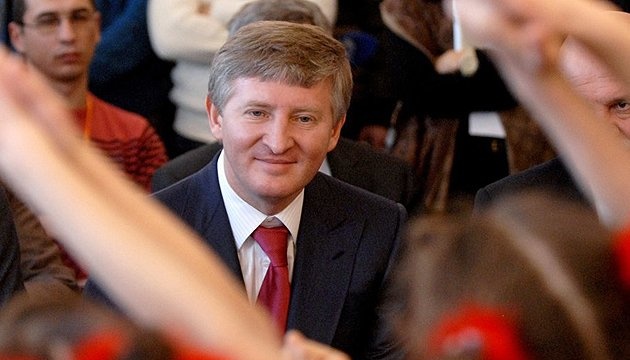 Akhmetov's wealth grows by quarter - Bloomberg
Ukrainian businessman Rinat Akhmetov is in 282nd place in the world ranking of billionaires, according to the Bloomberg Billionaires Index.
The table shows that Akhmetov's capital grew by $1.3 billion last year and now stands at $6.01 billion.

Akhmetov is the only Ukrainian in the ranking, which includes 500 wealthiest people on the planet.
The world's richest person is Jeff Bezos, the founder and largest shareholder of Amazon, the world's biggest online retailer. His wealth was valued at $138 billion.

Bloomberg's winter survey showed that Akhmetov's net wealth at the end of December 2017 amounted to $4.7 billion.
op