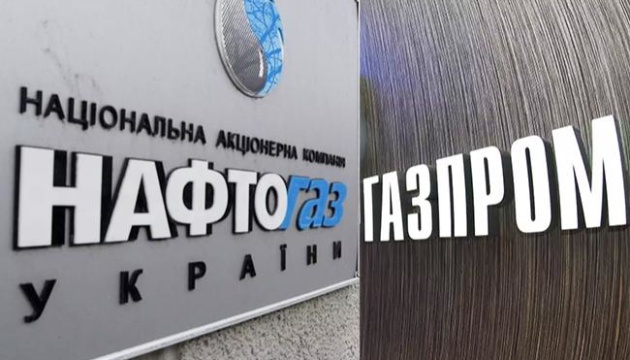 Ukraine starts $2.6 bln debt recovery from Gazprom in European countries
The process of $2.6 billion debt recovery from Gazprom has started in Switzerland, the United Kingdom and the Netherlands to enforce the judgment of the Arbitration Institute of the Stockholm Chamber of Commerce.
President of Ukraine Petro Poroshenko said this at the meeting with CEO of the Naftogaz of Ukraine Andriy Kobolev.
"The process of the enforced recovery of $2.6 billion from Gazprom has been translated into action. The encumbrance of shares and other assets of Gazprom in European countries, particularly in Switzerland, the UK and the Netherlands has started today," Poroshenko noted.
The President also gave instruction not to stop on these three countries and make every effort to ensure the arrival of funds, adjudged by the Stockholm Arbitration Court, in the state budget of Ukraine.
"These should be assets, perhaps, including the shares of Nord Stream and Nord Stream 2 and the assets that have high liquidity and will quickly ensure the enforcement of judgments," the Head of State stressed.
As reported, On February 28, 2018, the Arbitration Institute of the Stockholm Chamber of Commerce satisfied the Naftogaz's claims for compensation for gas transit volumes that Gazprom had failed to supply. The arbitrators ruled that Gazprom pay to Naftogaz $4.63 billion for the shortage of agreed gas transit volumes. Following two arbitration proceedings, Gazprom has to pay Naftogaz a total of $2.56 billion.
ol