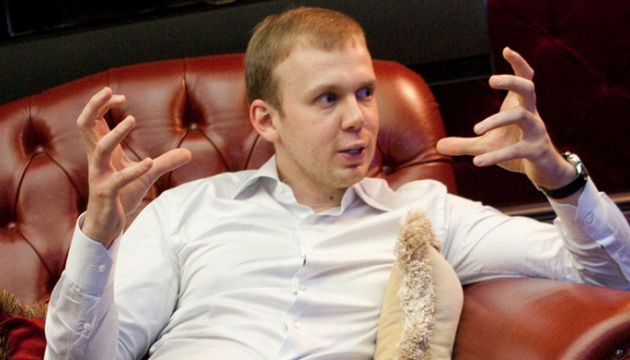 Ukraine imposes sanctions against businessman Kurchenko
Ukraine has imposed sanctions against businessman Serhiy Kurchenko, who is hiding from Ukrainian investigators abroad, according to the list of individuals against whom restrictive measures (sanctions) have been used, which was published on the website of the Ukrainian president.
"Serhiy Kurchenko, born on September 21, 1985, a native of Kharkiv, a citizen of Ukraine, a Ukrainian businessman, owner of the group of companies 'The East-European Fuel and Energy Company'," according to the list of individuals subject to sanctions.
Restrictive measures include blocking of assets - a temporary limitation of the right of a person to use and dispose of property; preventing withdrawal of capital outside of Ukraine; banning participation in privatization, lease of state property by residents of a foreign state and persons who are directly or indirectly controlled by the residents of a foreign state or act in their interests.
Sanctions have been imposed for three years.
As reported, fugitive oligarch Kurchenko is suspected in Ukraine of creating a criminal organization for the purpose of committing grave and especially grave crimes, as well as committing a number of criminal offenses in its structure, in particular taking possession of foreign property, funds of state and other banking institutions, state-owned enterprises of the fuel and energy sector of the economy in especially large amounts, tax evasion, legalization (laundering) of proceeds from crime, organization of fictitious entrepreneurship, that is the creation and acquisition of businesses (entities) in order to cover up illegal activity that caused extensive damage.
op