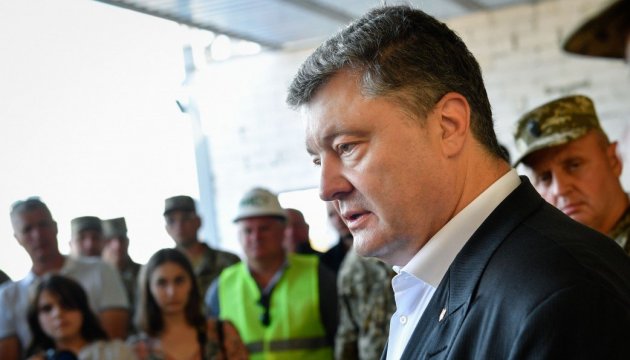 Replacement of income tax with withdrawn capital tax to stimulate investments – Poroshenko
Ukrainian producers and investors support the replacement of the income tax with the tax on withdrawn capital, and international partners are willing to provide consultative assistance in this issue.
President of Ukraine Petro Poroshenko at a meeting with media representatives stated that this issue was discussed during the talks of Ukrainian producers with investors, the president's press service reports.
"We have really raised this issue today during a meeting with Ukrainian producers. And we were convinced of the strong support of those producers who invest in Ukraine, create new jobs," he said.
President Poroshenko also noted that the issue was discussed during the talks with President of Estonia Kersti Kaljulaid the day before, since it had long been introduced in Estonia.
"The recommendations of Estonia are the following: first - it did not lead to a reduction of budget revenues. Second - it works very effectively in the countries of the European Union. Third - they are ready to give us advisers and protect the effectiveness of this tool together with us. Fourth - discrediting this tax on the part of individual lobbyists will not succeed," he stressed.
According to Poroshenko this step will simplify the taxation system and stimulate investments in Ukraine. He also added that it should be taken into account in budgetary planning, as it is a powerful and effective tool to ensure economic growth.