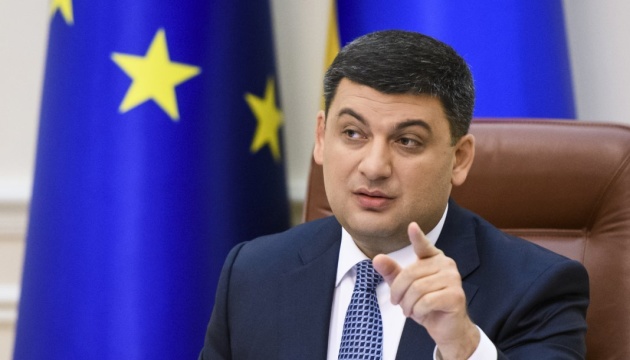 Ukraine's GTS fully capable of supplying gas to Europe - Groysman
Ukraine's gas transit system (GTS) is fully capable of delivering natural gas to consumers in Europe, Ukrainian Prime Minister Volodymyr Groysman has said.
He said this at a meeting with Latvian Parliament Speaker Inara Murniece.
"One of the varieties of Russia's hybrid weapons is an attempt to build Nord Stream 2. Russia wants to put all partners into energy dependence. There is more politics in this project. Consumers in Europe can be provided with gas by the GTS of Ukraine, which is 100% capable of fulfilling all obligations," Groysman wrote on Twitter.
He assured Murniece that he appreciates good partnership between the two countries at all levels. "We feel the support of Latvia in the international arena, in matters of sovereignty of Ukraine, annexation of Crimea. Thank you for understanding the commonality of threats," Groysman added.
Murniece, in turn, said that the construction of the Kerch Bridge in Crimea could not be approved by any civilized norms. "Our opinion is unchanged - to keep solid sanctions against Russia due to annexation of Crimea," she said.
As reported, on May 15, Russian President Vladimir Putin opened automobile traffic across a newly built bridge connecting Russia and Crimea.
The international community condemned the construction of the Kerch Bridge by Russia.
op