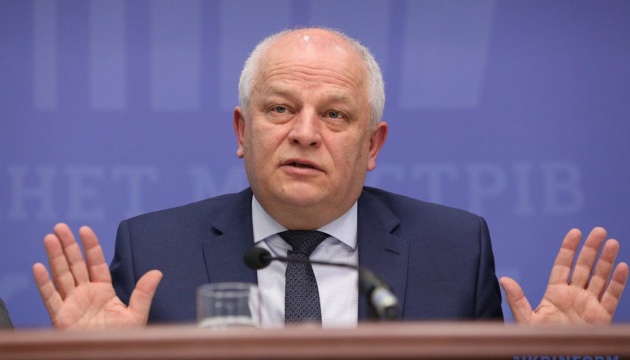 First Vice PM Kubiv calls on European Economic Congress participants to join privatization in Ukraine
First Vice Prime Minister – Economic Development and Trade Minister of Ukraine Stepan Kubiv called on the participants of the 10th European Economic Congress to join the process of privatization in Ukraine.
"The European colleagues and guests of the Congress note the significant progress of our country on the path of reforms. They see many beneficial opportunities for investment in Ukraine. Therefore, I urge them to join privatization and participate in public-private partnership projects and Ukrainian projects in energy, infrastructure and other fields," Kubiv wrote on Facebook.
The First Vice Prime Minister of Ukraine noted that more than 11,000 delegates had taken part in the European Economic Congress in the Polish city of Katowice.
The official added that much had been said about Ukraine in the discussions on investments and innovations.
ol