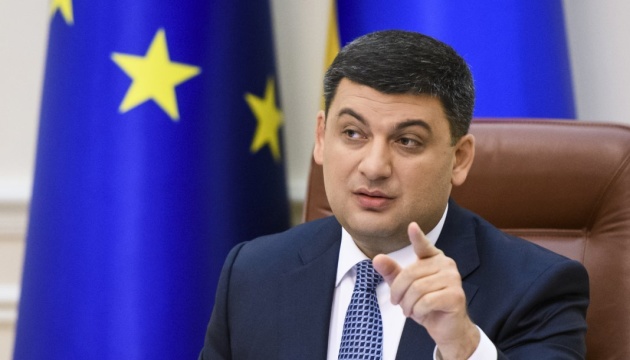 Govnt focuses on reforms and continues dialogue with partners – Groysman
The Ukrainian Government is focused on carrying out reforms, especially in the economic sector, and continues to conduct a constructive dialogue with international partners, including the International Monetary Fund.
Prime Minister of Ukraine Volodymyr Groysman said this during a meeting with members of the Supervisory Board of the Yalta European Strategy (YES), the Governmental portal reports.
"We are focused on reforms – economic, public sectors, decentralization, civil service reform," Groysman said.
He notes that the Government's work is focused on a powerful economic growth that will not only unlock the potential of Ukraine but will also help resolve the problem of debt burden on the public finance system.
"We continue to cooperate with the IMF. And in this context, we expect the adoption of legislation on the Anti-Corruption Court. This will be a signal that Ukraine is determined to fight corruption," the prime minister said.
The Government will also continue to carry out reforms in the energy sector, primarily in the context of energy saving, formation of a transparent gas market and development of own gas production, as well as in the sector of state-run companies, where new management principles are introduced and independent supervisory boards are formed.
Members of the YES Supervisory Board invited the prime minister to participate in the conference in September and expressed their readiness to continue to support Ukraine.
ish