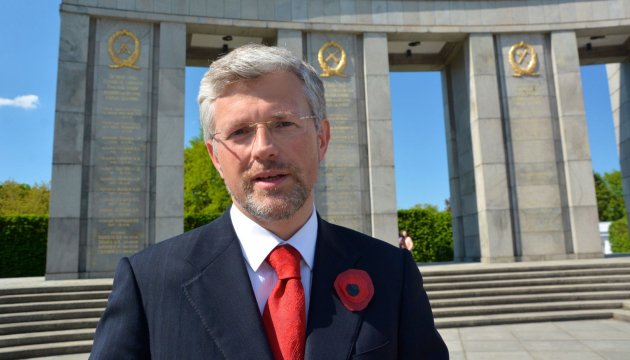 Ambassador Melnyk: Germany will support Ukrainian transit in Europe
Germany will help Ukraine to remain one of the main transiters of Russian gas to Europe and strengthen its positions.
"I met with the minister [Altmaier] within the framework of preparations for his visit to Kyiv. I was assured that Germany would help Ukraine not to lose its role as one of the main transiters of the Russian gas to Europe and even strengthen it as the economy in Europe is growing and the need for additional gas will increase," Ukrainian Ambassador to Germany Andriy Melnyk told an Ukrinform correspondent following the meeting with German Federal Minister for Economic Affairs and Energy Peter Altmaier on the eve of his visit to Kyiv on May 13.
The Ukrainian diplomat reminded Altmaier that the Ukrainian gas transportation system was the largest in the world and operated reliably, noting that the German pipes had been used among others in its construction.
As for bilateral trade, the exports and imports develop well and the investments are growing, Ambassador Melnyk noted.
ol