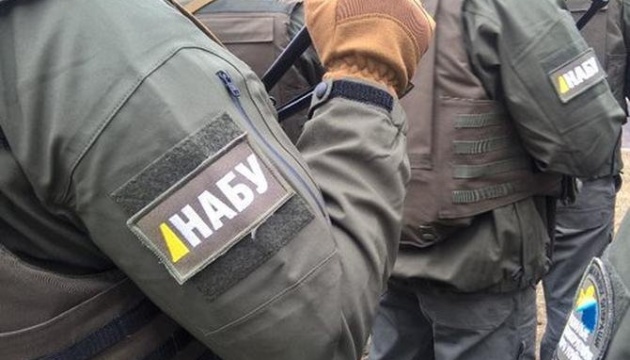 Ukraine loses UAH 450 mln due to corruption in land sector - NABU
Detectives from the National Anti-Corruption Bureau of Ukraine (NABU) are investigating 25 criminal cases concerning land plots, and almost a third of them have already been forwarded to courts, the NABU has said on its website.
"In general, over 25 criminal proceedings by NABU concern land schemes. Nearly a third of these cases have been sent to court. Indictments have been filed against 14 people," the report says.
The NABU said that according to investigators, the total subject of a crime in such cases exceeds UAH 450 million. The issue concerns the losses incurred by the state and local communities due to the loss of over 7,000 hectares.
The report notes that the aggregate amount of bribes received "in exchange for land" by officials, who were exposed by NABU detectives, exceeds UAH 2.5 million, $70,000 and EUR 300,000.
For example, the head of a village council in Vasylkiv district, Kyiv region, demanded and received EUR 300,000 and $10,000 for "resolving the issue" concerning the lease of land plots with a total area of 26 hectares. NABU detectives completed the investigation into this case in the fall of 2016, but the trial is still ongoing. The solution by NABU detectives of this crime helped the local community cancel the illegal decision on land lease, the NABU said.
In addition, the intervention of NABU detectives helped prevent the theft of about 600 hectares of land in Sumy region, which the head of a village council promised to allocate in exchange for a bribe exceeding UAH 2.5 million. The indictment against the former head of the village council and his accomplice was sent to court for consideration on the merits.
According to the NABU, there is a widely spread scheme when the authorities approve the allocation of land plots, which are then transferred to private developers in exchange for a commitment to allocate a certain number of apartments to employees of a respective state body. Often, the aggregate value of such apartments is significantly lower than the market value of the land. Such "agreements" are studied by NABU detectives, the report says.
op