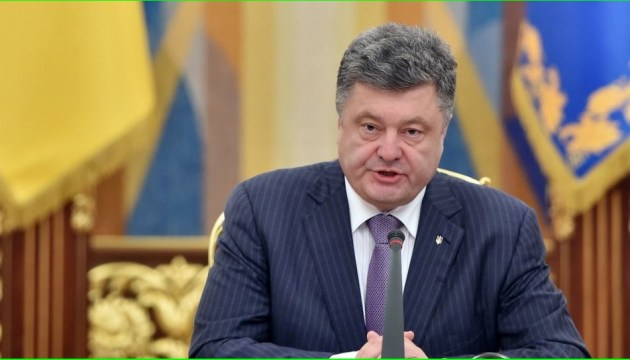 Poroshenko hails opening of new Head plant in Ukraine
Ukrainian President Petro Poroshenko has met with CEO of Head and former Special Representative of British Prime Minister Gordon Brown Johan Eliasch who announced the company's decision to build the new largest production facility in Vinnytsia region, Ukraine, the press service of the head of state has reported.
"I want to congratulate you on this important decision. This is the right step by Head. Your company coming to Ukraine is a unique combination of the potential of our country and your company," Poroshenko said.
Eliasch, in turn, thanked Poroshenko for the reception and shared his impressions of changes in Ukraine and commented on his decision to invest in the country.
"We carried out a thorough analysis not only in Ukraine, but also in other countries. I think Ukraine offers the best opportunities for the competitive production in this part of the world, even better than in China. I am really impressed with the development of your country," he said.
Head's investment project in Vinnytsia is 80 million euros and is to be implemented in three stages. The largest plant for winter sports products (skis, ski boots and ski bindings) will be built in 2019-2020. The number of new jobs will be about 300 at the initial stage. From 2022, while expanding production facilities, the estimated number of new jobs should reach 1,000.
Head International Holding GmbH is an Austrian company that produces sports equipment for winter sports, tennis and scuba diving. The company's production facilities are located in Austria, the Czech Republic, Bulgaria, and China. The company is present in 85 countries. The brand Head is the most recognizable in the world in the field of skiing.
Head is a sponsor of the Ukrainian Swimming Federation and Ukraine's No.1 swimmer Andriy Govorov.
op