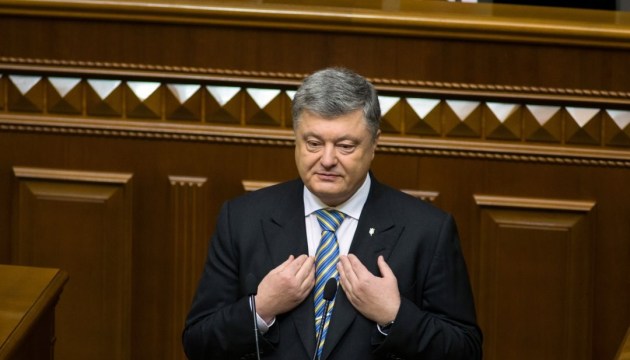 Poroshenko sets up delegation for talks to revise free trade agreement with Macedonia
Ukrainian President Petro Poroshenko has set up a delegation to engage in negotiations between Ukraine and Macedonia on the revision of the clauses of the free trade agreement between the two countries.
The respective decree, No. 118/2018, has been posted on the website of the head of state.
Deputy Minister for Economic Development and Trade and Ukraine's Trade Representative Natalia Mykolska was appointed to head the delegation.
The delegation also includes nine more officials.
The head of state also approved the directives of the delegation, but their text contains the stamp "for official use" and has not been published.
op