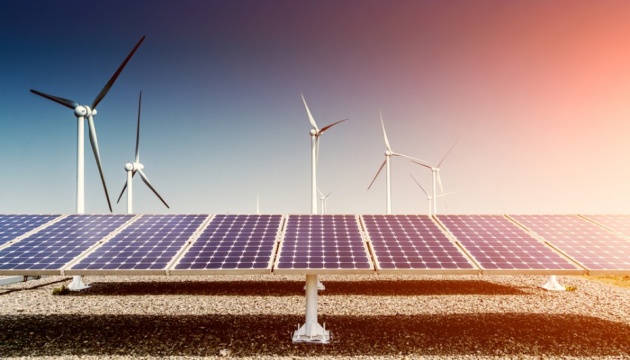 Share of alternative energy in Ukraine grows to 3% - Zubko
The share of alternative energy sources in Ukraine increased to 3% of total consumption, whereas the target is 11%, Ukrainian Deputy Prime Minister and Minister for Regional Development, Construction, Housing and Utilities Hennadiy Zubko has said.
He stated this at the IV Energy Efficiency Partnership Forum 2018 "ESCO: Achievements and Prospects. New Mechanisms for Sustainable Financing of Energy Efficiency of Local Communities," an Ukrinform correspondent reported.
"Today Ukraine needs to reduce the consumption of primary energy to 9% before 2020. On renewable energy, we are at the level of 3% of total consumption, and the task is 11%," Zubko said.
According to him, the European Union set the goal of increasing the share of alternative sources in Ukraine by 2030 to 27%.
"This is a global trend," Zubko said.
op