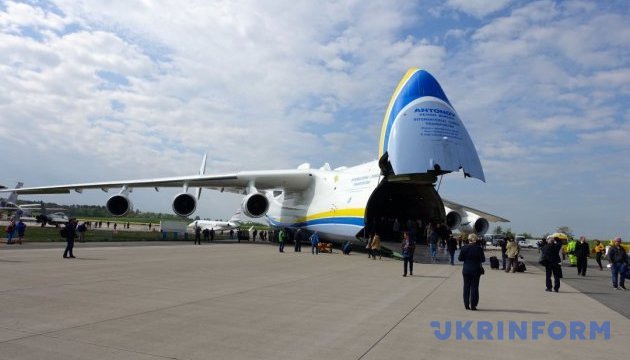 Antonov ready to ensure NATO's needs for cargo transportation without Russia
Ukraine's Antonov State Enterprise can fully meet the needs of NATO countries for strategic transportation even after Russia's withdrawal from the Strategic Airlift International Solution (SALIS) project.
In order to confirm and demonstrate this opportunity, it was decided to bring the An-225 Mriya aircraft to the 2018 ILA Air Show in Berlin, which is taking place on April 25-29, Commercial Director of Antonov Airlines Andriy Blahovisny told an Ukrinform correspondent.
"There are statements that without the participation of the Russian side NATO and the EU will remain without airplanes for strategic transportation. With our participation and presence of the unique An-225 aircraft, we wanted to demonstrate the capabilities of the Ukrainian company Antonov in terms of strategic transportation and to confirm to our partner countries - participants in the SALIS program that we are ready to fully meet the needs of NATO and the EU for strategic transportation with the help of An-124 and An-225 aircraft," Blahovisny said.
The company has seven An-124 Ruslan aircraft, including those upgraded with a capacity of up to 150 tons, as well as An-225 Mriya with a capacity of up to 250 tons, and An-22 Antei with a capacity of up to 60 tons, which can be used for this program. Under the current contract, a company participating in the program must provide one An-124 aircraft on a permanent basis and up to two such aircraft in case of their activation. Thus, the program involves the use of up to six An-124 aircraft.
Now the task of the Antonov enterprise is to convince partners from NATO countries that Ukraine can provide guaranteed access to the required number of An-124 aircraft and ensure a smooth transition to such an extended form of cooperation under the SALIS program.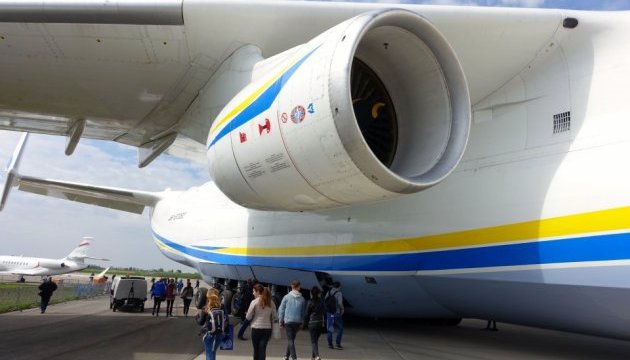 During the exhibition it is planned to hold meetings with representatives of the Bundestag and the German Federal Ministry of Defense, other countries of the alliance and the EU in order to explain Antonov's proposal in the dialogue, answer the questions and continue cooperation in the expanded format.
Earlier this week, the Bundeswehr said it was ready to extend a contract with Ukraine's Antonov for the use of aircraft in 2019-2021.
As reported, the Volga-Dnepr group said it would not continue its participation in the SALIS program on cargo transportation for NATO. The current contract with the alliance is in force until the end of this year.
op