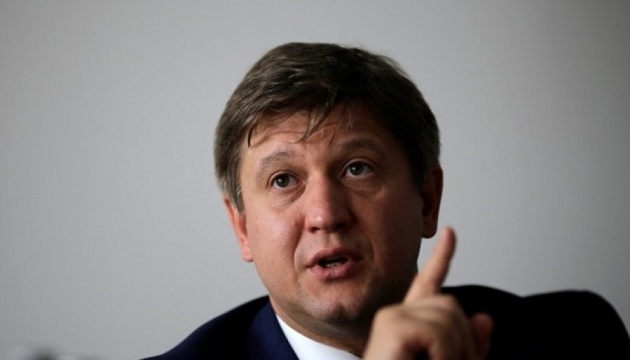 Ukrainian finance minister, EC vice-president discuss EU tranche
Ukrainian Finance Minister Oleksandr Danyliuk met with Vice-President of the European Commission for the Euro and Social Dialogue Valdis Dombrovskis, who is also in charge of Financial Stability, Financial Services and Capital Markets Union, as part of his working visit to Washington on April 21, according to the Ukrainian government's portal.
"The sides discussed the fourth program of the EU's macro-financial assistance for Ukraine and conditions for the allocation of the first tranche of assistance. The sides emphasized that these conditions would correspond to the priorities for the development of the Ukrainian economy and would be aimed at strengthening the financial and economic stability of our country, overcoming corruption and continuing the implementation of structural reforms," reads the statement.
Danyliuk emphasized that Ukraine had been constantly receiving great support from the EU for its transformation into a country with a stable economy and a stable financial system.
"The recent approval by the European Commission of the fourth macro-financial assistance program is an extremely important step in the support by our European partners of reforms in the country," he said.
Dombrovskis, in turn, noted that the European Commission was positively evaluating the changes that have taken place in Ukraine in recent years. He also stressed that Ukraine needed to complete a number of important reforms that will stimulate economic development and strengthen the fight against corruption.
op