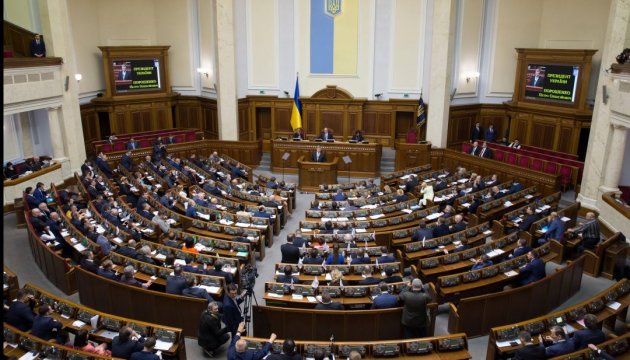 Parliament passes bill on labeling organic products at first reading
The Verkhovna Rada approved at first reading a draft law, No. 5448-d, on the basic principles and requirements for organic production, circulation and labeling of organic products.
A total of 251 MPs voted in favor of the document, an Ukrinform correspondent reports.
In particular, the bill envisages improvement of the legal regulation of organic production, as well as harmonization of Ukrainian legislation with the legislation of the European Union in this area.
The draft law envisages a system of rights and obligations of subjects of the market of organic products, in particular, market operators, certification bodies.
Also, the document stipulates requirements for the production, labeling and circulation of organic products, as well as basic principles of the implementation of the procedure for certification of organic products with a detailed list of industries.
The document envisages the introduction of a clear and transparent mechanism for the registration of certification bodies and market operators, and proposes that the mechanism of state control (supervision) of activities of participants of the organic product market be determined and the liability for violations of legislation in this area be established.
iy