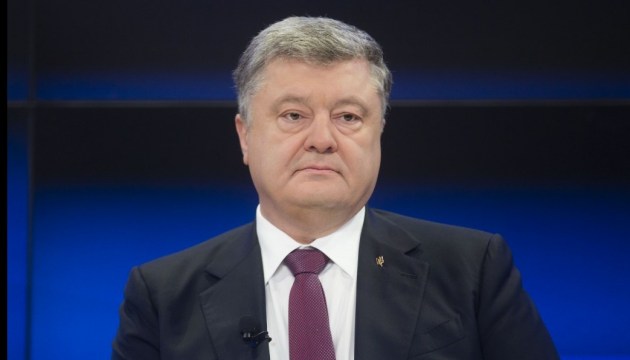 Ukraine carrying out reforms to significantly improve investment climate – Poroshenko
Ukraine is resolutely carrying out reforms so that to significantly improve the investment climate.
President Petro Poroshenko stated this in an interview with the German business newspaper Handelsblatt, the president's press service reports.
"We are resolutely implementing reforms to improve the investment climate significantly. The evaluation of the World Bank can be more trustworthy than the words of the President. In the Doing Business rating, Ukraine got from the 137th place, before my presidential term, to the 76th place - last year," he said.
According to Poroshenko, no country has shown such dynamics and "we do everything possible".
He also reminded that there was a comprehensive reform of the tax industry in Ukraine, reforms in the education, medical and pension sectors, as well as in the energy sector, in particular in the state procurement and privatization, which the IMF did not initially believe in. Ukraine also carried out a revolutionary reform of the banking sector, Poroshenko added.
He also said that following the results of the competition for obtaining licenses for the use of 4G communications by mobile operators, Ukraine got UAH 8 billion instead of the expected UAH 5 billion. "We made progress in the issue of decentralization, adapted our Armed Forces to the NATO standards, radically changed the system of justice, and the decision on the creation of the Anticorruption Court was approved by the Parliament in the first reading," Poroshenko stressed.