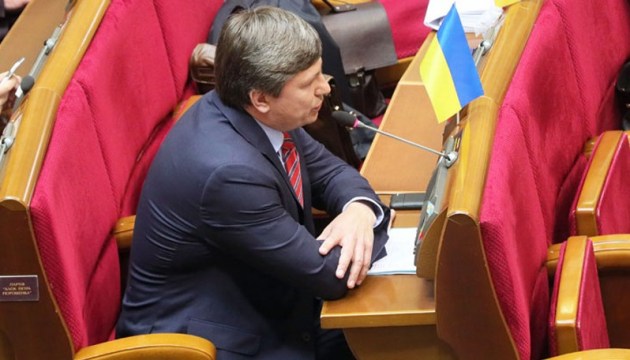 BPP faction head declares two watches, Opel Vectra
Artur Herasymov, the chairman of the Bloc of Petro Poroshenko (BPP) faction in parliament, has declared two watches (Breguet and IWC) and a 2003 Opel Vectra for 2017.
His annual declaration has been published in the single state register of declarations.
According to the declaration, Herasymov does not own real estate. At the same time, his wife, Natalia Bukhalova, owns two apartments, two garages, a 2011 BMW X5, as well as 45% of the total capital of Kokon-Ukraine Ltd and 85% of the total capital of Komkon Farma-Ukraine Ltd.
The politician stated in his declaration that a 2007 Range Rover Sport is owned by the third person - Violetta Herasymova.
The MP's salary amounted to UAH 246,984. The chairman of the BPP faction also keeps UAH 2.78 million, $83,000 and EUR 22,000 in cash.
op