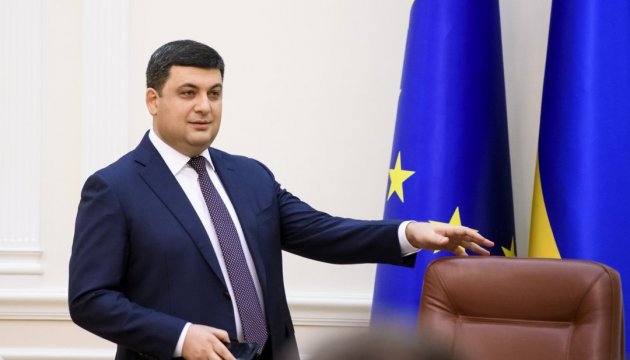 PM Groysman: We will restore roads in Ukraine in 3-5 years
Ukraine's Cabinet of Ministers allocates unprecedented funds for repair and construction of roads; therefore it requires quality of work and attraction of local authorities to construction through mechanisms of financial decentralization.
Prime Minister of Ukraine Volodymyr Groysman said this, the Governmental portal reported.
"In 2016, I took responsibility for the issue of roads. The volume of financing has increased. We will restore roads of Ukraine in 3-5 years," he said, adding that much attention would be paid to local roads.
On March 21, the Government approved a new economic program for the development of Ukrainian roads of national significance for 2018-2022.
The program provides for the effective functioning and development of the existing network of highways of general use of national significance on the routes of international and national transport corridors, better safety of movement, speed, comfort and efficiency of transportation of passengers and goods, as well as reform of the system of public administration of public roads.
ish