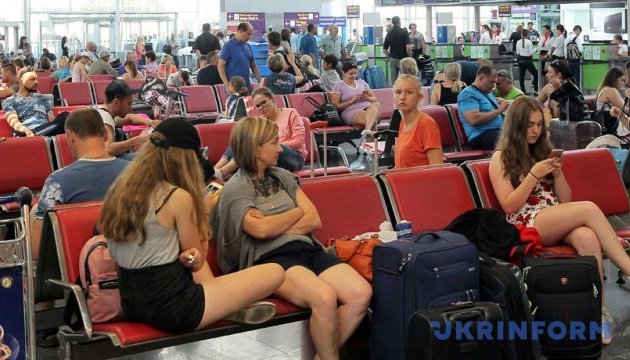 Passenger turnover increases by 3.7% in Ukraine in January-February -2018 – State Statistics
Passenger turnover in Ukraine in January-February 2018 grew by 3.7% compared with the same period in 2017 mostly due an increase in air transportation, according to the data released by the State Statistics Service of Ukraine.
In January-February 2018, passenger turnover in Ukraine (excluding the temporarily occupied territories in the Autonomous Republic of Crimea, Sevastopol and some parts of the ATO zone in Donbas) made up 14,539.8 million passengers per km, or 103.7% of the volume for the same period in 2017.
In general, transport companies carried 729.4 million passengers, which is 0.1% less than in January-February 2017.
Transportation of passengers by air transport rose by 8.8%, by trams - by 3.8%, by trolleybuses - by 2.9%, and by underground - by 1.1%.
At the same time, the number of passengers carried by water transport decreased by 64.7% (0,001 million passengers), by rail - by 1.5%, by motor vehicles - by 3.1%.
Iy