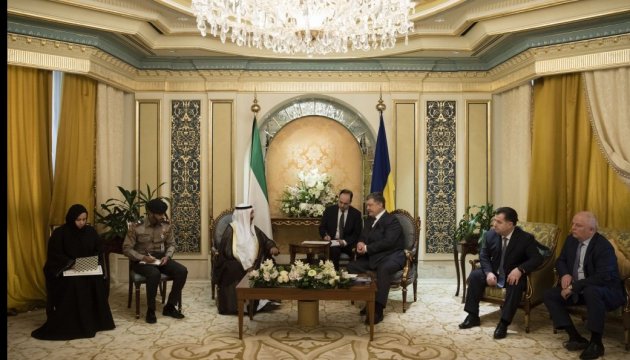 Ukraine, Kuwait to develop cooperation in oil sector
Ukraine hopes for fruitful cooperation with Kuwait in the field of oil refining and transportation.
President of Ukraine Petro Poroshenko said this in an interview with the Chairman and Director General of Kuwait News Agency (KUNA), Sheikh Mubarak Al-Duaij Al-Ibrahim Al-Sabah.
"I hope that our Kuwaiti partners will properly assess the attractive prospects of the Ukrainian market, in particular in the field of oil refining and oil transportation. For us, it is extremely important to search for new sources of energy and attract new reliable and effective partners, in particular, among the Gulf countries," the head of the Ukrainian state said.
According to him, one of Ukraine's main tasks is to create the most comfortable conditions for investors.
The president stresses that the country pays much attention to energy security. This sector includes both the reform of the energy market and the diversification of sources of supply.
In addition, he assures that the government pays much attention to improve energy efficiency and develop green and renewable energy.
ish