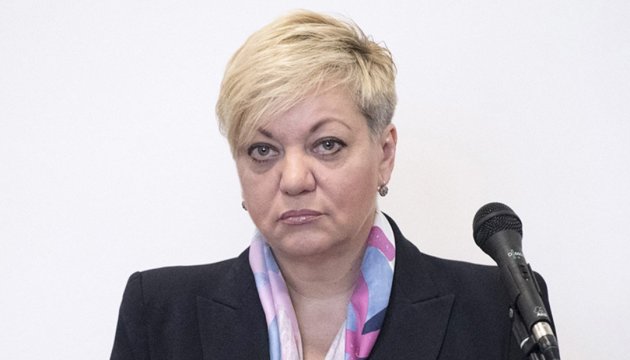 Gontareva: My mission fully complete
Governor of the National Bank of Ukraine (NBU) Valeria Gontareva says that she has fully completed her mission as head of the central bank.
She stated this in the Verkhovna Rada when reporting on her activities as NBU Governor, an Ukrinform correspondent reports.
"I came to the National Bank to carry out reforms. When all the reforms that the Ukrainian economy and the banking sector urgently required were conducted, I considered my mission to be fully complete and submitted an official letter of resignation to the President in April 2017. From May 11, 2017, I no longer work at the National Bank," said Gontareva.
She noted that the macrofinancial stability has been ensured in the past few years. The country moved to a flexible exchange rate and launched the new monetary policy of inflation targeting. Also, successful cooperation with the IMF and other international creditors allowed Ukraine to increase reserves to $18.4 billion, Gontareva added.
"My mission is fully complete, because the reforms have been carried out. For the first time in the history of our state, the resignation of the NBU governor is not a political decision," Gontareva said.
iy