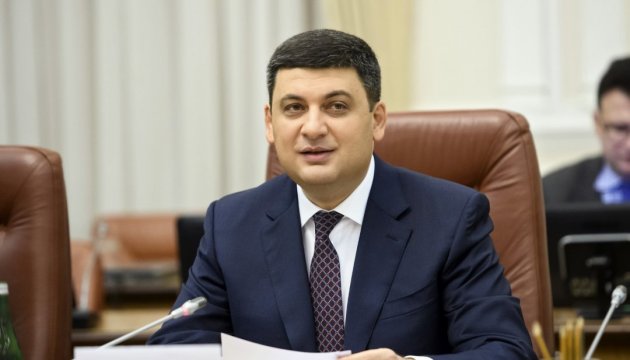 Ukraine working on mechanisms to help business quickly attract loans – Groysman
Ukraine's President, Verkhovna Rada and Government jointly develop mechanisms to help businesses raise credit funds quickly.
Ukrainian Prime Minister Volodymyr Groysman wrote this on Facebook.
"Business development requires easy access to financial resources. This spring, the Government, together with the Parliament and the President, is working on a number of initiatives that will allow business to quickly and securely raise funds, including credit funds," Groysman said.
According to him, the draft law on amendments to certain legislative acts of Ukraine regarding lending resumption was aimed at protecting the rights of creditors and restoring active and cheap lending.
The work of state banks should become more reliable, transparent and understandable for foreign investors. To do this, there is the bill #7180 proposing the establishment of an Institute of Independent Supervisory Boards, which operates globally.
In addition, the Prime Minister adds that this week the authorities have the opportunity to consider a block of issues in the field of intellectual property, which will strengthen the protection of the rights of authors and inventors and increase confidence in the Ukrainian market by international partners.
ish