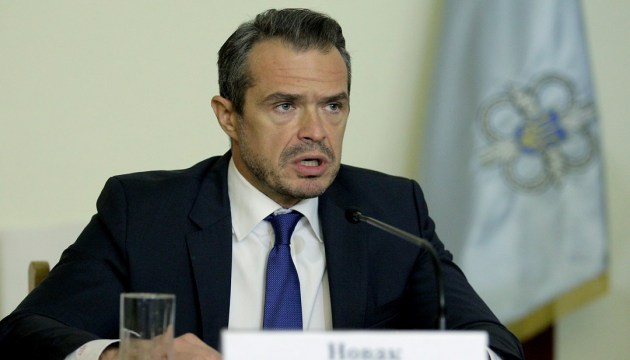 EU may allocate EUR 20 mln for Go Highway construction
The European Union is ready to provide EUR 20 million for the construction of Go Highway transport corridor.
Head of the State Agency of Automobile Roads of Ukraine (Ukravtodor) Slawomir Nowak said this in an interview with RBC-Ukraine.
"The EU has offered to grant about EUR 20 million this year for the construction of the Ternopil bypass road. The project has already been agreed on, i.e. the first step in the implementation of the Gо Highway project has already been taken. However, we need much more funding for this road, and the European Commission is well aware of this," Nowak said.
According to him, the amount of financing for this transport corridor from the European side largely depends on political agreements.
"If Ukraine were a member of the European Union, the situation would be completely different. Now the decision primarily depends on the leaders of the European Union and, second, on the leadership of Ukraine. We will present this road as a well-known sign of Ukraine's European integration. I am sure that the European Union also needs to show that there is a certain progress in Ukraine's European integration," the Ukravtodor head explained.
Nowak stressed that the successful negotiations had already been held with European Commission's Director General for Mobility and Transport Henrik Hololei.
ol