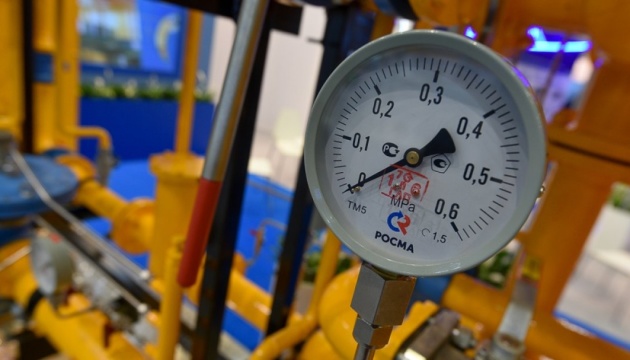 Berlin outraged by Gazprom's refusal to supply gas to Ukraine
Gazprom's decision to terminate contracts with Naftogaz and stop supply of natural gas has caused concern in Germany and Europe.
German government spokesman Steffen Seibert said this at a briefing on Monday, Ukrinform's correspondent in Germany reports.
"The federal government has taken with concern the announcement that Gazprom intends to terminate its contracts with Ukraine's Naftogaz. The fact that gas is not supplied to Ukraine causes even greater concern," Seibert said.
At the same time, he recalled that there were two decisions of the Stockholm arbitration court on the dispute between the two energy companies, dated late December 2017 and late February 2018. Berlin is convinced that both companies now need to comply with these rulings, which set out the rights and obligations of the parties, he said.
"If Gazprom now wants to prematurely announce the termination of contracts, it causes irritation not only here in Germany, but also in other EU countries and in the European Commission," Seibert said.
According to him, it is in the interest of the EU, Russia and Ukraine that both these countries show themselves to be reliable partners in European gas supply and guarantee continuous supplies.
He welcomed the fact that Maros Sefcovic, the European Commission's Vice-President for the Energy Union, is now trying to resolve this conflict by contacting both countries. The "federal government" is in "close contact" with all parties to the talks and supports all steps that can help resolve the dispute, Seibert said.
As reported, on February 28, the Arbitration Institute of the Stockholm Chamber of Commerce obliged Gazprom to pay NJSC Naftogaz $4.63 billion in compensation for the failure to meet its gas transit obligations. According to Naftogaz, this ruling means that Gazprom must pay Ukraine about $2.56 billion, taking into account the final payment for gas supplied in 2014 and 2015.
Gazprom CEO Alexei Miller said that Russia's Gazprom, after the Stockholm arbitration decision not in its favor, had launched the process of terminating contracts for the supply and transit of gas with Ukraine's Naftogaz.
In February 2018, Naftogaz made a prepayment to Gazprom, waiting for the start of gas supplies from March 1. However, the Russian company returned the full amount and refused to supply gas.
op