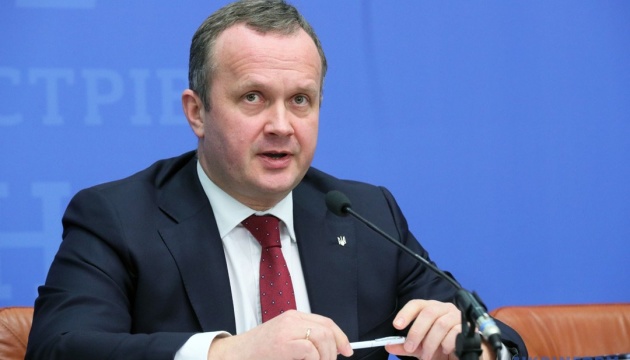 Minister Semerak: Restoration of ecological stability is crucial for Donbas reintegration
Ecology and Natural Resources Minister of Ukraine Ostap Semerak argues that the restoration of ecological stability is a crucial task for the post-war Donbas.
The minister said this in Brussels, commenting on the results of the meeting with Karmenu Vella, European Commissioner for Environment, Maritime Affairs and Fisheries, and MEPs, the Governmental portal reports.
"The impact of the military conflict in eastern Ukraine on the environment has extremely threatening consequences for the ecological security in the region. We appreciate the support of the international community, primarily the United Nations, which continues to keep the issue of environmental degradation amid Russian aggression on the agenda. I am grateful to my colleagues for their time and attention to Ukraine and their readiness to deal with the pressing issues together," Semerak said.
As the Ukrainian minister stated, the environmental situation in Donbas is planned to be discussed during the next meeting of the EU-Ukraine Parliamentary Association Committee in April this year. Ukraine will also deepen cooperation with the international organizations and ecologists who worked in the zones of military conflicts and helped with the assessment of the damages caused to the environment.
ol