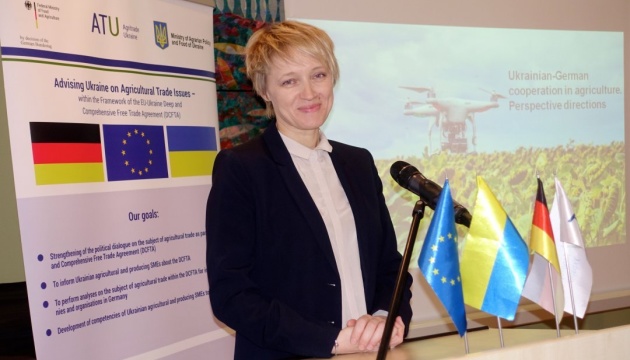 Trofimtseva: We do not expect significant inflow of investments after land reform
The Agrarian Policy and Food Ministry has stated that a significant inflow of investments should not be expected after the implementation of land reform.
Deputy Agrarian Policy and Food Minister Olha Trofimtseva said this at the 14th annual investment conference on March 1, an Ukrinform correspondent reports.
"Speaking about expectations of land reform, our preliminary calculations show that we should not expect a sudden significant change in the context of foreign direct investment," Trofimtseva said.
She noted that the Agrarian Policy Ministry is working on technical issues.
"Communication work is the most important for land reform. Speaking about why this reform has not been implemented for the last 20 years, then it is because people have not had information about benefits they can get as a result of this reform," said the official.
iy