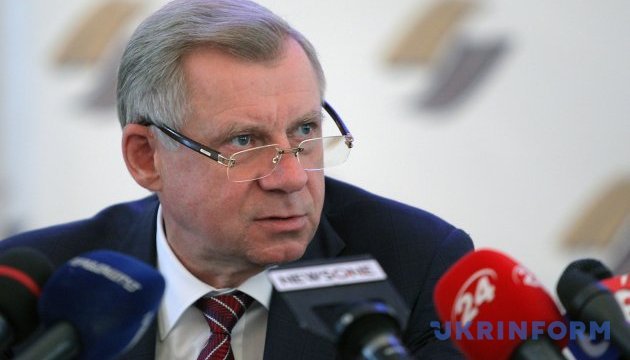 NBU Council asks MPs to support Smoliy as NBU governor
The Council of the National Bank of Ukraine (NBU) has asked the Ukrainian parliament to support a presidential motion on Yakiv Smoliy's appointment as NBU governor.
The NBU's press service reported this after a meeting of the NBU Council, which heard a report by the NBU Board on the implementation of the basic principles of monetary policy in 2017.
"Head of the NBU Council Bohdan Danylyshyn described the activities of a candidate for the post of NBU governor as being reformist, emphasized his high professional and moral qualities, and expressed his gratitude to Ukrainian President Petro Poroshenko for choosing exactly his candidacy," the statement reads.
The NBU Council believes that Smoliy will become a guarantor of the NBU's independence and will create all conditions for the fulfillment of the NBU's priority and major goals.
op