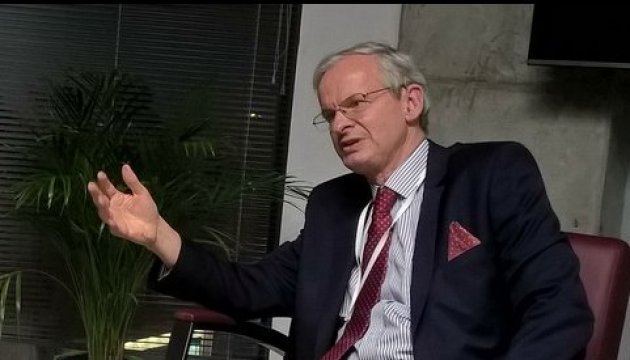 Danielsson puts forward conditions for European Commission's macro-financial assistance to Kyiv
The European Commission is ready to continue the program of macro-financial assistance in Ukraine if necessary conditions are fulfilled.
Christian Danielsson, Director-General for European Neighbourhood Policy and Enlargement Negotiations at the European Commission, said this is an interview with the Yevropeiska Pravda online newspaper.
"First of all, the ongoing IMF program is an indispensable condition for providing such assistance. Now Ukraine is in talks with the IMF regarding the conditions for the continuation of the funding program. The consent must be achieved and further Ukraine's cooperation with the IMF should be announced so that we could take the next steps regarding the provision of macro-financial assistance to Kyiv," Danielsson said.
Answering a clarifying question, he confirmed that the establishment of the Anti-Corruption Court in Ukraine is one of the IMF's conditions. "It's absolutely right! It is an important element of the IMF program. As for other requirements, you'd rather ask our colleagues from the Fund," the representative of the European Commission noted.
In addition, the European Union should determine its terms for providing such assistance, Danielsson said. This decision is taken not at sole discretion of the European Commission, it requires the approval of the European Parliament and the Council of the European Union.
Danielsson recalled that the EU had already provided Ukraine with EUR 2.81 billion in macro-financial assistance apart from grants.
ol