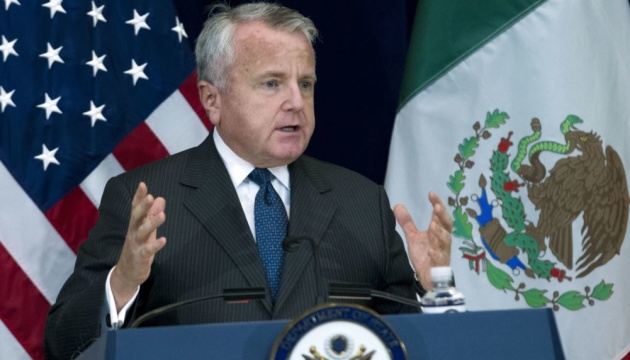 Sullivan explains why U.S. opposes Nord Stream 2
The United States opposes the construction of the Nord Stream 2 gas pipeline, because it does not fulfill the task of diversifying gas supplies to Europe and undermines Ukraine's energy independence.
U.S. Deputy Secretary of State John Sullivan said this at the Diplomatic Academy of the Ukrainian Foreign Ministry on Wednesday, February 21, an Ukrinform correspondent reports.
We are against the Nord Stream 2 pipeline, which will undermine the objectives of diversification and energy independence for the European continent. It is equally important that it will undermine the independence of Ukraine, its energy system and economy, Sullivan said.
He added that the United States wants Ukraine to have a strong, independent energy future, in which it will not depend on Russia and will not be an object of Russian aggression.
op