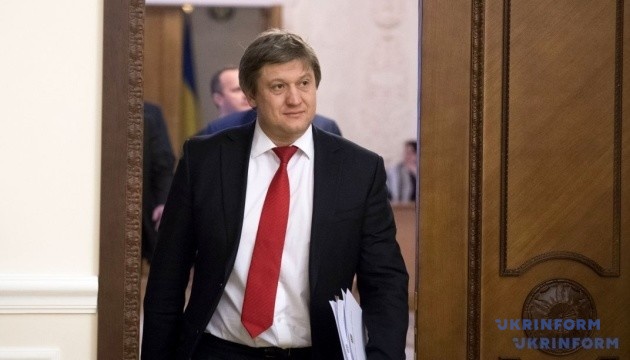 Ukrainian finance minister comments on visit of IMF technical mission to Kyiv
A visit of the IMF technical mission to Kyiv on February 12-16 was effective, but a final agreement on the creation of an anti-corruption court and on the energy reform was not reached.
Ukrainian Finance Minister Oleksandr Danyliuk said this live on the Channel 5 TV Channel.
"I believe that this mission, this visit was effective," the head of the Finance Ministry said.
At the same time, he adds that representatives of the IMF technical mission discussed several issues with representatives of the Ukrainian Government.
"On some issues, we have achieved progress. On others, for example, on the anti-corruption court and the energy reform - there is some progress, but the final agreement was not reached," Danyliuk said.
The minister stresses that the work with the IMF continues and will continue, and the Government together with the Parliament will take a number of decisions necessary primarily for Ukraine.
"I hope that we will continue to follow the path of reforms, and our colleagues will support us," the finance minister said.
As Ukrinform reported, the group of the IMF experts visited Ukraine from February 12 to 16 to meet with the authorities. According to the results of this visit, IMF Resident Representative in Ukraine Gösta Ljungman said that the Ukrainian government should ensure that the bill on the anti-corruption court in parliament is considered without delay, taking into account the recommendations of the Venice Commission and the commitments under the IMF program.
ish