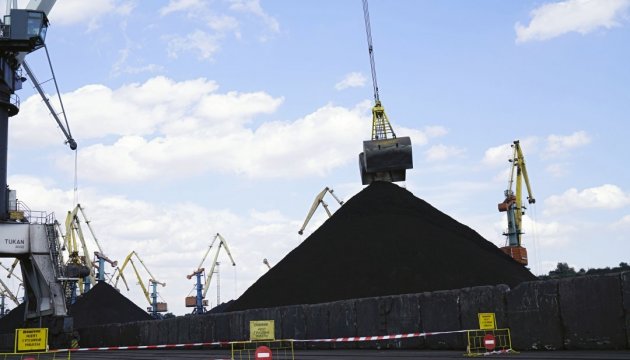 U.S. coal supplies warmed U.S.-Ukraine relations - media
An agreement on the supply of U.S. anthracite to Ukraine has become mutually beneficial to both Ukraine and President Donald Trump, who promised to improve the situation in the U.S. coal industry, the Reuters news agency reported on Monday, February 19.
"Trump's campaign call to improve relations with the Kremlin alarmed the pro-Western leadership in Ukraine, which lost Crimea to Russia in 2014 and is still fighting pro-Moscow separatists. However, things looked up when President Petro Poroshenko visited the White House on June 20 last year," reads the article.
A Ukrainian government source told Reuters, requesting anonymity, that "the meeting with Trump was a key point, a milestone."
The issue concerns, first and foremost, the agreement reached on the supply of U.S. coal to Ukraine. U.S. utilities are shutting coal-fired plants and shifting to gas, wind and solar power. Ailing U.S. mining companies are therefore boosting exports to Asia and seeking new buyers among eastern European countries trying to diversify from Russian supplies.
"Ukraine already tells us they need millions and millions of metric tons right now," Trump said in a speech nine days after a meeting with Ukrainian President Petro Poroshenko. "We want to sell it to them, and to everyone else all over the globe who need it."
The deal with Kyiv was sealed the following month, after which U.S. Commerce Secretary Wilbur Ross said: "As promised during the campaign, President Trump is unshackling American energy with each day on the job." The deal helped to "bolster a key strategic partner against regional pressures that seek to undermine U.S. interests," Ross added, referring to past Russian attempts to restrict natural gas flows to its western neighbors.
Reuters recalls that after the signing of the anthracite supply agreement, the U.S. administration said it was considering supplying defensive weapons to Ukraine to counter the Russian-backed separatists.
op