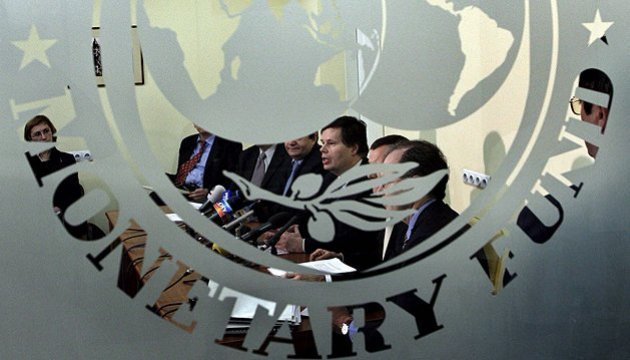 IMF representative: Experts discuss establishment of Anti-Corruption Court in Ukraine
A group of IMF experts who work in Kyiv this week is discussing with the representatives of the Ukrainian authorities the "technical aspects" of implementing the reforms, primarily the establishment of an Anti-Corruption Court in the country.
IMF's Communications Department Director Gerry Rice said this during a press briefing in Washington on Thursday, answering the question of an Ukrinform correspondent.
"I can indeed confirm that at the request of the Ukrainian authorities there is a small staff team from the IMF in Kyiv to discuss some technical aspects of the reforms agreed under the program, including the draft legislation on the anti-corruption court," Mr. Rice said.
The visit of the IMF's technical mission to Kyiv will last until Friday, February 16, he recalled. After that, he said, the Fund will be able to comment in more detail on the results of the meetings and negotiations in the Ukrainian capital.
In addition, Rice noted that the timing of the fourth review of the program with Ukraine and the allocation of another tranche for Ukraine within the framework of the EFF program was not yet decided.
"The timing of the next review mission is not yet decided," the IMF's Communications Department Director said.
In March 2015, the IMF approved a four-year Extended Fund Facility program for Ukraine in the amount of USD 17.5 billion. The first tranche of $5 billion Ukraine received in March 2015, the second of $1.7 billion in August 2015, the third tranche totaling $1 billion Ukraine received in September 2016, and the fourth tranche of $1 billion was received in April 2017. Ukraine expects to get the fifth and the fourth tranches this year if it meets the IMF's requirements, which among other things provide for the establishment of an Anti-Corruption Court and the introduction of market gas prices for the population.
ol