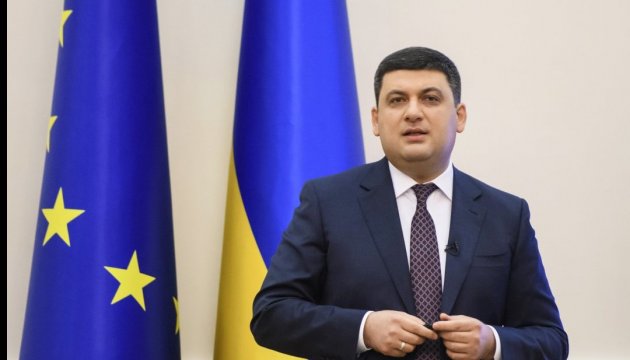 Groysman thanks World Bank for helping implement reforms in Ukraine
Ukraine's government is grateful to the World Bank for continuous and consistent support of Kyiv on the road to fundamental transformations.
Prime Minister Volodymyr Groysman said this at a meeting with World Bank Vice President Cyril Muller, the government's press service reported.
"This year we focus on economic growth, reform, and I thank the World Bank for introducing support programs for Ukraine," he said.
He said that last year the government's policy helped secure economic growth. That is why reforms in the area of decentralization, energy efficiency, health care, the pension system and other areas will be continued.
According to Groysman, the focus is also on deepening judicial reform, combating corruption and creating an anti-corruption court as a final part of the system of anti-corruption bodies, reforming customs and tax authorities, large-scale privatization of state-owned enterprises, and reforming the agricultural sector.
Muller, in turn, emphasized that the leadership of the head of government had become a key issue in support of reforms. The Cabinet's policy, according to the diplomat, help lay the foundations for further growth, and the World Bank is ready to become a trusted partner of Ukraine on the way to achieving big economic goals and increasing the welfare of Ukrainians.
"We have outlined the agenda for cooperation, and we are ready to support Ukraine," Muller said.
op