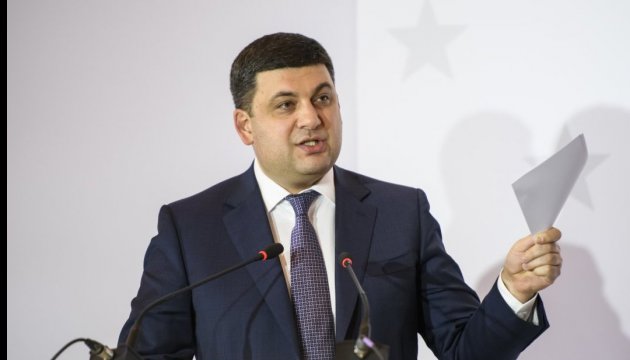 Groysman: Construction regulations should be reviewed
Prime Minister Volodymyr Groysman has stated that the system of state construction regulations should be improved considering the construction of road surfacing and compliance with safety regulations.
He stated this during a special meeting on the issues of road construction, the government's press service reports.
"We are attracting billions to modernize roads, but the question arises about construction standards. We need to change construction standard as soon as possible. We need new projects and construction solutions - for effective use of funds. We need to give a message about [highway] design, traffic regulations, speed etc," Groysman said.
The prime minister reminded that the government allocates a significant resource for the construction of roads. At the same time, the effective use of funds is not only the length of upgraded highways but also their safety and compliance with the quality requirements for the road surfacing. That is why the improvement of the regulatory basis is a topical issue. Groysman also stressed that the quality of construction and traffic safety should be laid when at the stage of developing projects.
iy