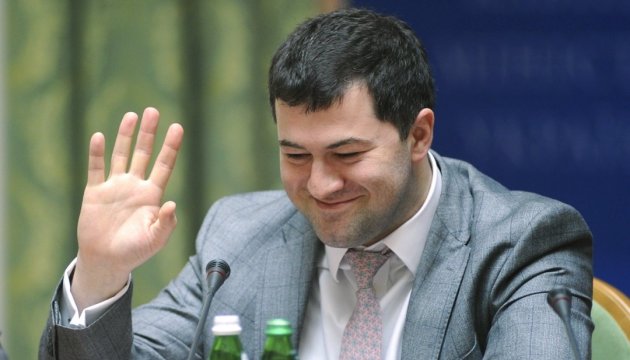 Government dismisses suspended State Fiscal Service head Nasirov
The Cabinet of Ministers has decided to dismiss Roman Nasirov, who was suspended as head of the State Fiscal Service of Ukraine, on the basis of a conclusion from the National Agency of Ukraine on Civil Service.
Ukrainian Prime Minister Volodymyr Groysman said this at a government meeting on Wednesday, an Ukrinform correspondent reports.
"We have sent a motion to the state commission. The state commission issued its opinion on Nasirov's dismissal from office, so we are taking this decision today... The agenda and the list of personnel issues have been agreed upon," Groysman said.
As reported, on January 25, the Cabinet of Ministers sent a motion on Nasirov's dismissal to the National Agency on Civil Service.
The law foresees the following procedure - a motion is submitted to the National Agency on Civil Service, the service submits a motion to the government, and the government makes a decision.
On January 17, Finance Minister Oleksandr Danyliuk raised the issue of Nasirov's dismissal due to his dual citizenship, which was confirmed by Britain. Groysman then replied that he was waiting for an official motion from the Finance Ministry, after which Nasirov would be dismissed.
On January 18, the Finance Ministry sent a motion on Nasirov's dismissal to the government. According to the motion, the reason for this was information received from the British Embassy in Ukraine that Nasirov has British citizenship.
Nasirov, in turn, said that he considered Danyliuk's initiative to dismiss him as illegal and filed a statement to the Prosecutor General's Office on a crime allegedly committed by Danyliuk.
op