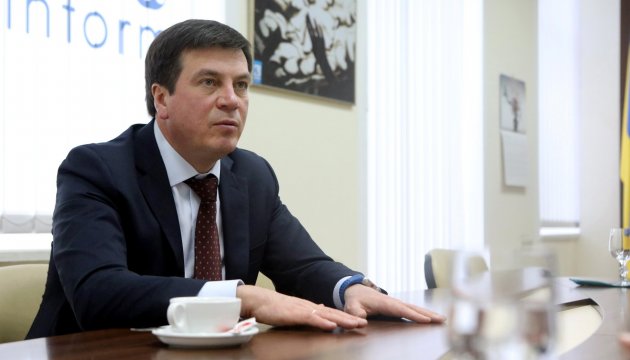 Ukraine works with European partners on launch of Energy Efficiency Fund – Zubko
Vice Prime Minister - Minister for Regional Development, Construction, Housing and Utilities Hennadiy Zubko met with European partners to organize the work of the Energy Efficiency Fund.
Zubko wrote about this on his Facebook page.
"Together with our European partners, we are working on the organization of work of the Energy Efficiency Fund, competitive selection of the members of the Supervisory Board and the Directorate of the Fund, as well as work on the necessary regulatory and legal acts, for the early launch of the Fund," he wrote.
Zubko notes that he discussed these issues with Head of Cooperation of the EU Delegation to Ukraine Berend de Groot, Head of the Section "Economic Cooperation, Energy, Infrastructure and Environment" Johannes Baur and Sector Manager for Energy Efficiency Olha Borodankova on January 25.
The Vice PM also says that a financial agreement between the EU and the Government of Ukraine should be signed in the near future.
ish