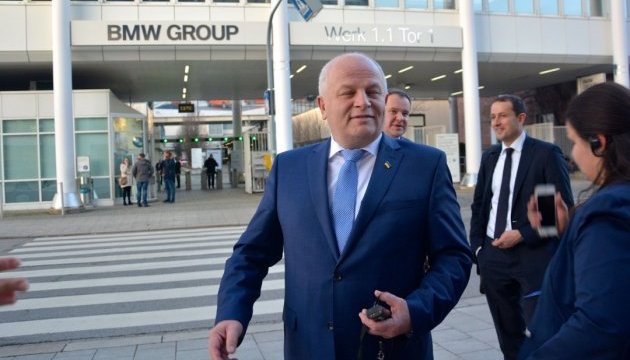 Vice PM Kubiv: Ukraine uses experience of BMW for automobile innovations. Photos
First Vice Prime Minister, Economic Development and Trade Minister of Ukraine Stepan Kubiv has positively assessed both the political and economic results of his visit to Munich and the Ukraine-Bavaria business forum that took place there on Wednesday.
He briefly summed up the results in a conversation with an Ukrinform correspondent.
"We have received not just a signal of support, I would say we received a clear action plan for further cooperation at the level of the parliament and the government," Kubiv said.
In particular, "formation of a road map for the actions of the political segment" in cooperation with Ukraine was discussed during the meeting with President of the Landtag of Bavaria Barbara Stamm, the members of the presidium of the Bavarian parliament, the heads of the parliamentary factions and the members of the committee for the EU affairs.
Prior to that, Deputy Minister-President of Bavaria Ilse Aigner assured that the German side and the Bavarian authorities in particular would not tolerate the illegal annexation of Crimea.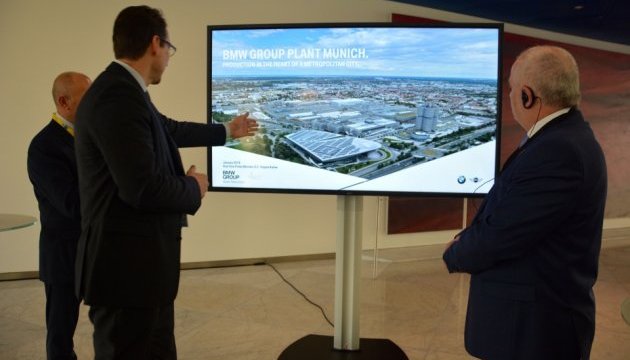 Speaking about the results of the business forum, Kubiv noted that such meetings allowed carrying out "joint work and expand cooperation in the industry, in particular, in the creation of industrial parks, in the engineering industry, infrastructure and energy projects."
Separately, the First Vice Prime Minister of Ukraine highlighted the opportunities in the field of mechanical engineering. "We can expand the cluster of renovation and construction of the automotive industry as a priority, use our engineering expertise and innovative approach that we saw at the BMW plant," he said. Kubiv is convinced that Ukraine can be one of the leading countries in the long-term shaping of the automotive industry, i.e. production of electric vehicles, electric motors, hybrid vehicles.
About 160 business leaders took part in the 2018 Ukraine-Bavaria Economic Forum. The Forum was held with the support of the Chamber of Commerce and Industry for Munich and Upper Bavaria.
Photo credit: Olha Tanasiychuk
ol