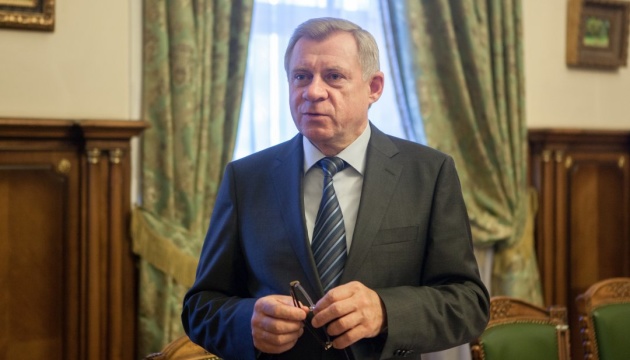 Poroshenko nominates Smoliy for NBU governor
Ukrainian President Petro Poroshenko has tabled in the Verkhovna Rada a draft resolution on Yakiv Smoliy's appointment as governor of the National Bank of Ukraine (NBU).
The draft resolution has been published on the website of the Ukrainian parliament.
As reported, NBU Governor Valeriya Gontareva handed in her resignation on May 10, 2017. Before the appointment of the new NBU head the central bank is managed by First Deputy Chairman Yakiv Smoliy.
Gontareva is currently on vacation.
According to the Constitution of Ukraine, the NBU head is appointed and dismissed by the Verkhovna Rada under a motion from the president.
op