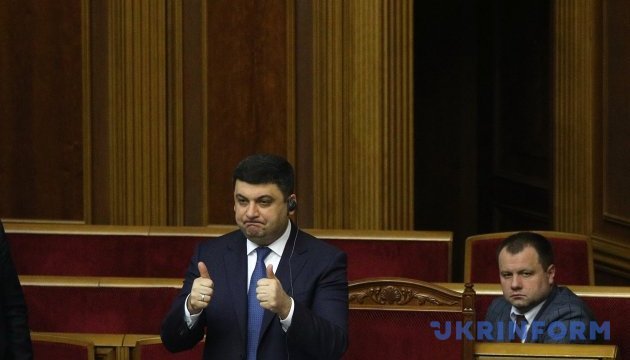 PM Groysman: Adoption of law on privatization to create tens of thousands of new jobs
Prime Minister of Ukraine Volodymyr Groysman is convinced that the implementation of the law on privatization of the state property will allow creating tens of thousands of new jobs at the Ukrainian enterprises.
"This law gives us the opportunity to create tens of thousands of jobs in the near future in Ukraine, as well as create conditions for serious economic growth, which will have a qualitative impact on people's living standards," Groysman said at the Verkhovna Rada of Ukraine, an Ukrinform correspondent reports.
According to him, the Ukrainian legislation currently does not allow attracting quality investments to all enterprises and this needs to be changed. Groysman noted that currently the parliament can either influence the situation, stop corruption and disorder at the unprofitable enterprises and give people jobs or leave things as they are.
Groysman assured that the government together with the parliament would make every effort to create effective mechanisms for implementing this law.
ol