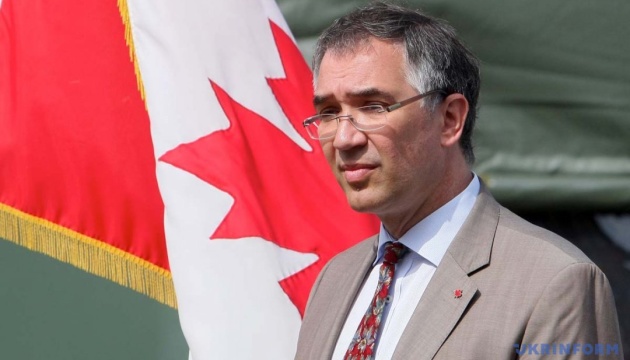 Canadian ambassador welcomes adoption of privatization law in Ukraine
Canadian Ambassador to Ukraine Roman Waschuk has congratulated the Ukrainian government on the approval by the Verkhovna Rada of the law on the privatization of state property.
The diplomat wrote this on Twitter.
"A new streamlined privatization law has been adopted. Congratulations to the Cabinet of Ministers and the Economic Development and Trade Ministry," Waschuk wrote.
He later reported that he was flying on a military helicopter to the Yavoriv shooting range, which will be visited by Ukrainian President Petro Poroshenko and a Canadian delegation headed by Governor General of Canada Julie Payette.
As Ukrinform reported, the Verkhovna Rada adopted the law on the privatization of state property on Thursday, January 18. A total of 266 MPs voted for the document at second reading and as a whole.
op