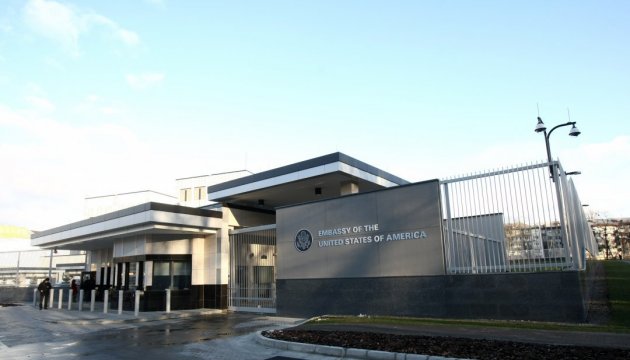 U.S. Embassy in Ukraine responds to fraud at PrivatBank
The U.S. Embassy in Ukraine appreciates the efforts of the National Bank of Ukraine (NBU) in investigating fraud at PrivatBank.
The embassy wrote this on Twitter.
"We commend the NBU for investigating PrivatBank fraud. Lawful, successful prosecution & recovery of stolen assets would be a positive step forward in Ukraine's fight against corruption," the embassy said.
As reported, Kroll, a company hired to conduct a forensic audit of PJSC PrivatBank, has confirmed that the bank was an object of large-scale and coordinated fraudulent actions for at least ten years before its nationalization, which led to the bank's losses of at least $5.5 billion.
op