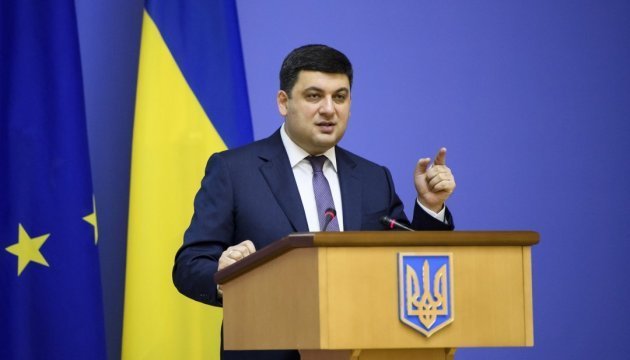 PM Groysman promises additional investments in science this year
The Cabinet of Ministers of Ukraine is ready to introduce new effective mechanisms for supporting science in 2018 and encourages the scientific community to join these processes.
Prime Minister of Ukraine Volodymyr Groysman said this during the first meeting of the National Council of Ukraine for Science and Technology Development, the Government portal reports.
"We need to start a new page of the development of science and technology. I would like us to define 2018 as the year when we will find the right mechanisms for supporting science and innovation. We will rely on the opinion of scientists, support young researches and define the goals that should be achieved by investing the state resource in science," Groysman said.
According to the State Statistics Service of Ukraine, more than 900 organizations carry out scientific researches in the state, and almost half of them belong to the public sector of the economy. Currently, more than 1,000 developments of domestic scientists are being implemented in different industries, and the scientific content of the GDP of Ukraine is 2.03% behind that of the entire Europe.
In 2018, the total amount of budgetary support for science and innovation was determined at the level of UAH 8.3 billion, which is 27.7% more than in the previous year.
ol