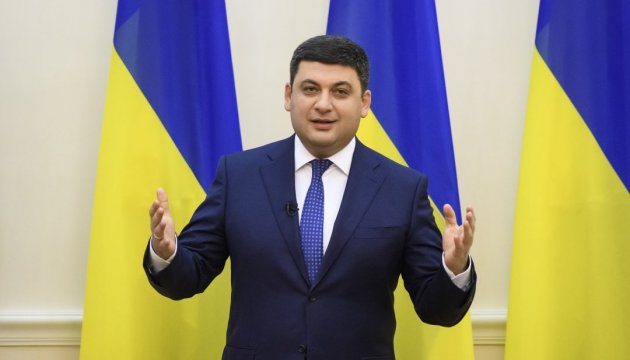 Ukrainian Prime Minister Groysman: Corruption declines in Ukraine
The problem of corruption exists in Ukraine, but it declines significantly.
Prime Minister of Ukraine Volodymyr Groysman expressed such an opinion in an interview with the Forbes Georgia, which was later published on the Facebook page of the Head of Government.
"I will not deny there are certain areas where corruption is flourishing. However, the number of the areas, where the corruption has flourished, obviously declines," Groysman said.
He recalled that about $10 billion had been transferred annually in Ukraine through the public procurement, which had been carried out with the help of very suspicious programs. However, the Government introduced a transparent system of public procurement ProZorro. "The functioning electronic procurement system does not leave corrupt officials, who earlier appropriated billions of dollars, no chance. In addition, all the public funds are concentrated now exclusively in the budget. Previously, all the financial resources were accumulated in a single budget. In other words, all the resources were centralized. That was a reason for corruption and bribes," the Prime Minister said.
As Groysman noted, the finance decentralization allowed allocating about USD 4 billion for local budgets. The Government also managed to abolish the natural gas pricing scheme, where corruption thrived.
ol