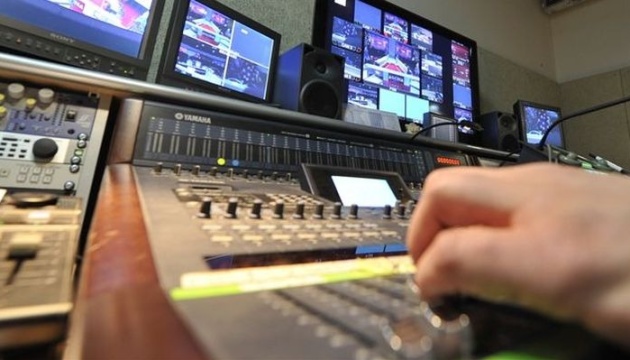 National TV Council to inspect Inter, STB channels due to New Year broadcasts
The National Council on Television and Radio Broadcasting of Ukraine has assigned an unplanned inspection of the Inter and STB television channels.
Such a decision was made at a meeting of the national council on January 11 on the basis of the monitoring of the channels, which broadcast films featuring artists included in the list of individuals who pose a threat to Ukraine's national security, an Ukrinform correspondent reports.
"The monitoring recorded the broadcasting on Inter of two films - 'Moscow Does Not Believe in Tears' and 'The Irony of Fate, or Enjoy Your Bath!' - with the participation of actors Tabakov and Talyzina. There are signs of violation of the requirements of the law of Ukraine on television and radio broadcasting," the chairman of the national council, Yuriy Artemenko, said.
He added that a similar situation had also been recorded with the STB channel, which showed films "Kidnapping, Caucasian Style," "The Irony of Fate, or Enjoy Your Bath!" "Moscow Does Not Believe in Tears," and "Love and Pigeons" starring Natalya Varley, Valentina Talyzina, Oleg Tabakov and Alexander Mikhailov.
The broadcasting of the Inter channel was monitored on December 30-31, 2017 and on January 1, 2018. The STB channel's broadcasts were monitored on December 15, 17-19, 22, 29, 31 and on January 1, 2018.
Actors Tabakov, Talyzina, Varley and Mikhailov were included the list of persons posing a threat to Ukraine's national security, which was published on the website of the Ukrainian Culture Ministry
op