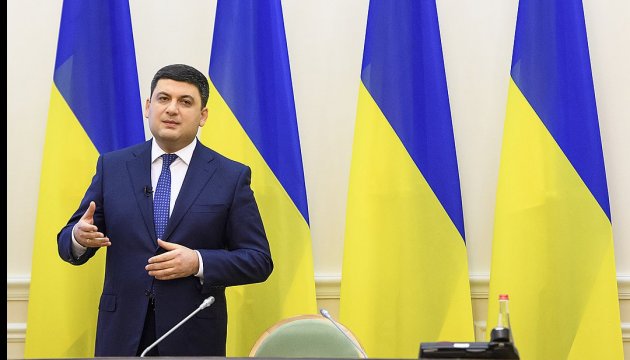 Government develops programs to support agricultural sector – Groysman
The Cabinet of Ministers of Ukraine is developing programs to support the agricultural sector and expand the possibilities of agricultural enterprises.
Ukrainian Prime Minister Volodymyr Groysman said this during a meeting on the development of the agricultural sector, the Governmental portal informed.
"In the coming weeks, we need to launch the support programs - so that we reach every farm in Ukraine and prove that we can use all available resources," Groysman said.
According to him, the key areas of the work include livestock support, creation of new facilities and increase in the livestock population, targeted support for farmers and support for agricultural engineering enterprises in order to maintain and increase the number of jobs in this industry and provide farmers with high-quality equipment of domestic production.
ish