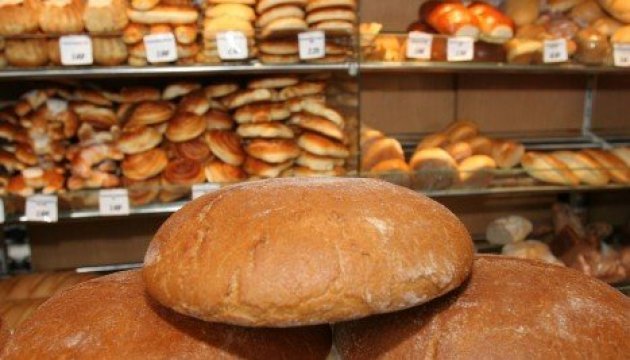 Social bread prices expected to continue rising – expert
The cheapest bread in Ukraine in 2017 grew in price by UAH 2.4, or 22%. In 2018, social bread prices are expected to continue rising, according to Director of the Ukrainian Association of Trade Networks Suppliers Oleksiy Doroshenko.
"In 2017, the price of social black and white bread grew by UAH 2.4, or 22%. Henceforth, the average price of social bread totals UAH 13 per kilogram. However, the price of social bread, the cheapest bread, will constantly grow this year. The minimum wage increase by 16% and hryvnia devaluation by 3% in December will entail the rise in price for such bread by 10% in January-February Thus, one kilogram of white or black bread will cost more than UAH 14 per kilogram in early March," the expert wrote on his Facebook page.
For comparison, the cheapest white bread in Poland can be bought for UAH 18 per kilogram, Doroshenko added.
iy