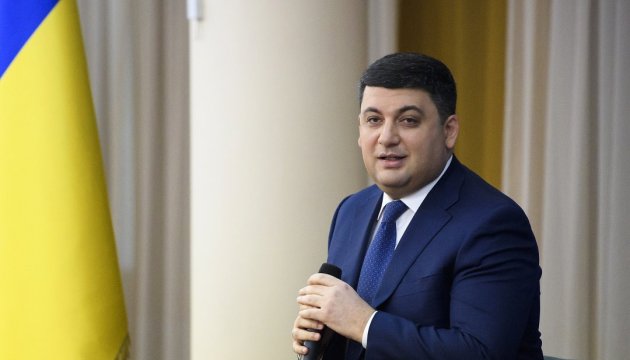 Government developing new formula for market gas price - Groysman
The Rotterdam+ formula in the formation of electricity prices was not used in Ukraine's domestic market, Prime Minister Volodymyr Groysman has said.
He announced this at a briefing in Vinnytsia on Tuesday, an Ukrinform correspondent reports.
"According to the information provided to me by the Energy and Coal Industry Ministry, the classical price of Rotterdam+ has never been used to form electricity prices within the country," he said.
"As for a probable increase in gas prices, the formation of which lies in the competence of the government, this will not happen during the current heating season. At the same time, the government is working on the development of a new formula for a fair market price of natural gas inside the country, so that nobody would speculate about it," Groysman said.
op