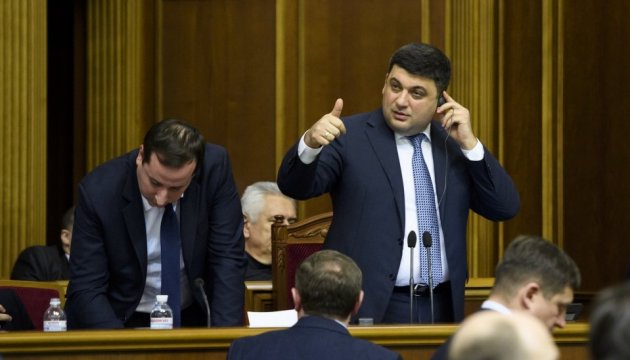 Rada adopts Ukraine's state budget for 2018
The Verkhovna Rada has adopted at second reading and as a whole bill No. 7000 on Ukraine's state budget for 2018.
A total of 273 people's deputies voted for the decision late on Thursday, December 7, an Ukrinform correspondent reports.
The document foresees the following macroeconomic figures for 2018 - GDP growth at 3% and inflation at 9%. The minimum wage, according to the state budget for 2018, should grow by 16%, to UAH 3,723.
The document provides for budget revenues for 2018 at UAH 913.613 billion, including general fund revenues at UAH 839.837 billion and special fund revenues at UAH 73.776 billion. Budget expenditures for the next year are projected at UAH 988.634 billion, including general fund expenditures at UAH 906.65 billion and special fund expenditures at UAH 81.984 billion.
The exchange rate of the U.S. dollar was set at UAH 29.3.
It is also known that the Cabinet of Ministers laid down three scenarios of economic development in the budget resolution for the next three years. The first one predicts GDP growth of 3% in 2018, 3.6% in 2019, and 4% in 2020. According to the Cabinet of Ministers, with the active introduction of economic reforms, the more likely optimistic scenario, with 5% GDP growth, may work. The pessimistic scenario foresees GDP growth at 1.2%.