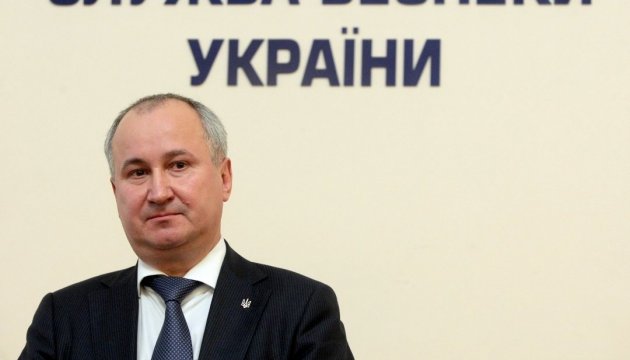 Hrytsak: SBU to prevent attempts of illegal pressure on business
The Security Service of Ukraine (SBU) Head Vasyl Hrytsak has said that SBU will firmly and resolutely prevent attempts of illegal pressure on business.
"We will firmly and resolutely prevent any attempts of unlawful pressure on business, infrastructural obstacles or in any other means of interference with the legitimate activities of domestic and foreign companies," Hrytsak said at a meeting with heads of leading business associations, the SBU press center reports.
Business Ombudsman Algirdas Semeta, in turn, noted that the level of cooperation between the Business Ombudsman Council and SBU is the best among state and law enforcement agencies. "Since the signing of a Memorandum between the SBU and Business Ombudsman Council, we see certain actions on the part of special services to resolve existing issues," he said.
President of the Union of Ukrainian Entrepreneurs, Viacheslav Klymov, and President of the American Chamber of Commerce in Ukraine, Andy Hunder, stressed that it is important for business that the current SBU leadership be open and experts be involved as soon as possible in the work on conceptual projects in the business sphere.
The parties agreed to implement practical mechanisms for mutual cooperation and, within the framework of joint expert groups, monitor, analyze and respond to possible violations in the business sphere.
Iy